Here are some of our proudest accomplishments.
August 2014
Cara was awarded the IVHQ Volunteer of the year Award. This honor included $5000 to use towards a project to benefit El Shadai. She spent the money to build new classrooms at their private school.
October 2014
SAWA held its first fundraising event at Downstairs at Eric's in Breckenridge, CO. Eric and his staff donated time, space, and of course, pizza...to make this event a success! Several businesses around town donated items for auction and raffle. Over $2200 was raised at this great event!
December 2014
The Lawler family held a holiday fundraiser party where friends and family contributed over $6000 for El Shadai. Attendees learned more about the children and their stories. As a result, several people signed up as sponsors for the children.
December 2014
Our worldwide coin drive, Coins for Kenya, raised over $2300 for the kids at El Shadai.
May 2015
Cara was awarded the Albert Schweitzer Rising Star Award from Chapman University. She was awarded $5000 and made an address to the senior class and their families at Chapman's Senior Convocation ceremony.
June-August 2015
Stakeholder Campaign raised an amazing $26,200 towards the purchase of the new plot of land in Kenya.
The land was successfully purchased in November 2015, thus beginning our construction journey.
Please visit our Construction Progress page for pictures and info!
It all started when...
During the first three months at El Shadai in the Fall of 2013, several SAWA volunteers and Cara were able to pool their time, talents, and donations to complete several amazing projects. We wanted to create the best living conditions possible at their current rental home and school, without investing too much money into another man's property. We tried to focus on the immediate needs, and on items that they would be able to take with them when SAWA is able to build their new home. Here is a list of the items we purchased and the work we did on my first trip to Kenya.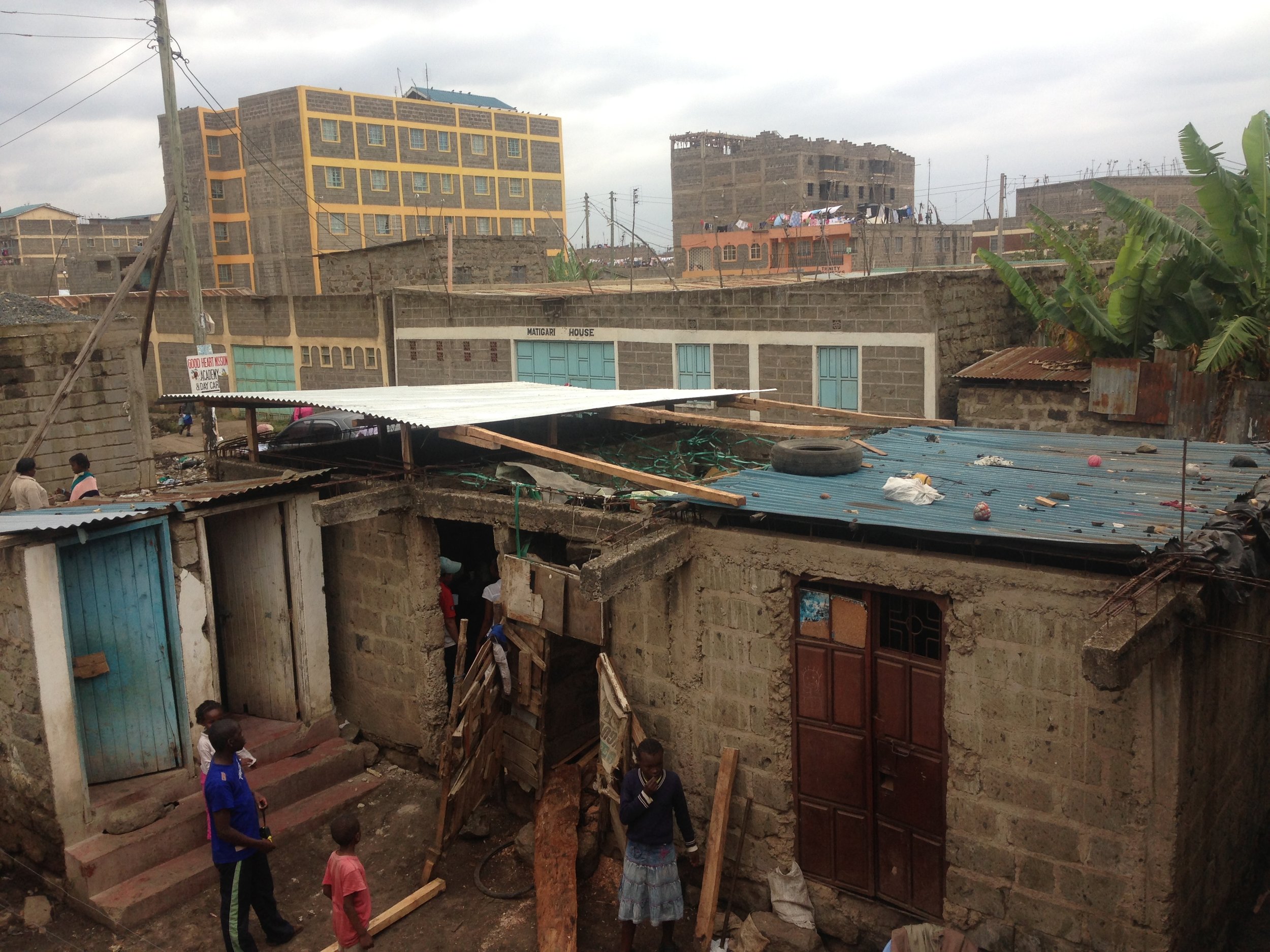 IMPROVEMENTS MADE TO THE SCHOOL AND HOME
- Six new beds
- New mattresses, pillows, and bedding
- Cleaned and eliminated bed bugs
- Painted sitting room and bedrooms
- New cabinets
- Shoe racks
- New couches
- Repaired broken windows
- Renovated kitchen
- Two new stoves
- Church clothes
- New school uniforms
- House supplies
- Desks
- Bookshelves
- Backpacks
- School supplies
- Paid rent